October 9, 2020The dichotomy of the COVID-19 impact is becoming ever more apparent seven months into the pandemic. In some ways, coronavirus has played out like a natural disaster – a tornado or wildfire that surgically cuts through one neighborhood and then vaults over the next, leaving it untouched. In this case, the bifurcation is widening between those sectors of the economy that have already recovered – or are even benefitting – and those that have been ravaged.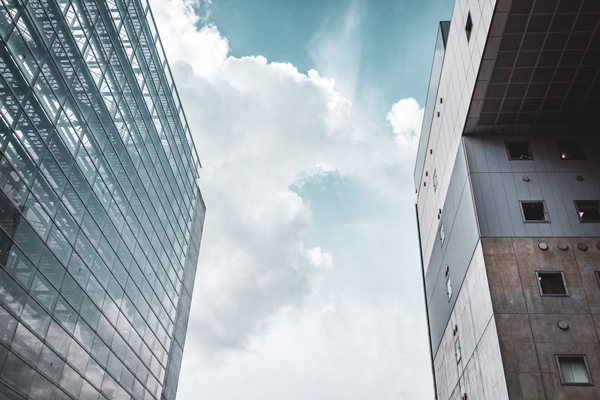 In this case, the bifurcation is widening between those sectors of the economy that have already recovered – or are even benefitting – and those that have been ravaged.
Location, education and digital access are driving the biggest divisions. Some suburbs are booming, while businesses in major cities suffer the loss of full-time residents, commuters and tourists. Just 10 percent of Manhattan office workers had returned as of mid-September, according to The Wall Street Journal. This is not surprising, given that 60 percent of management, business and finance jobs can be done remotely, and 61.5 percent of workers in the top quarter of income can work from home, the Journal noted. Meanwhile, retail, restaurant and hospitality jobs have been decimated. The U.S. economy is projected to lose $116 billion and more than half of jobs supported by travel and tourism in 2020, according to one report.
As of last month, jobs among employees with bachelor's degrees had almost completely bounced back from the sharp decline in the spring. The story is the opposite for less educated workers: about 40 percent of the jobs lost in the pandemic are among those with a high school education or less. Meanwhile, the number of positions paying less than $16 an hour has fallen by 27 percent. About one-third of lower-income Americans say they are having problems paying their rent or mortgage, compared to 3 percent of upper-income households.
Parenthood is another factor in the great divide, as remote learning makes childcare more daunting. Up to two million women are considering leaving the workforce, erasing six years of progress, according to a new report by McKinsey & Company. That includes 23 percent of women with children under age 10. In addition, more than three in five lower-income households with children reported an income shock related to COVID-19.
While coronavirus spreads through the corridors of power in Washington D.C., Congress and the White House continue to discuss a new $2.2 trillion stimulus package, which would provide another round of one-time payments and restore $600 a week in federal jobless benefits. On Tuesday, Federal Reserve Chairman Jerome Powell called on Congress to take aggressive action. "A long period of unnecessarily slow progress could continue to exacerbate existing disparities in our economy," he noted. "That would be tragic, especially in light of our country's progress on these issues in the years leading up to the pandemic." As of this writing, President Trump is seeking a series of smaller measures, including another round of stimulus checks and aid to small business and the airline industry.
Many agree that there's a need to target appropriate support to Americans who are suffering most during this pandemic. Certainly, if eviction bans are in place, they should be coupled with direct renter aid so multifamily property owners aren't bearing the brunt of COVID-19. But with early voting underway in more than half of U.S. states, many observers aren't particularly optimistic about a stimulus deal getting done before November.
In commercial real estate, we see rising levels of activity among lenders entering the fourth quarter with a weight of capital to allocate. We expect some of these players go out of the box a bit and loosen up their underwriting to find suitable deals. Given historically low interest rates, commercial real estate remains compelling on risk-adjusted basis versus other asset classes, which is one reason more private capital is entering the space. Amid all of the uncertainty, MMCC continues to partner with clients and agents to provide optimal solutions for their commercial real estate needs. Contact your MMCC advisor for the latest updates.